About Us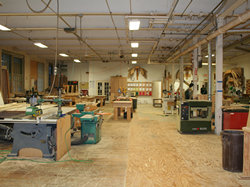 Vintage Millwork Corp. is a retail distributor and manufacturer of interior millwork products for the home building and remodeling industries throughout Massachusetts and Southern New Hampshire.
At Vintage Millwork Corp. our mission and philosophy is refreshingly straightforward: provide professional service and a quality product for the best value. By focusing primarily on interior millwork, we provide our clients with better overall service and quality than our lumberyard and home center competitors. The interior of today's homes are increasing in the call for intricate detail, which requires dedicated design and sales personnel for the interior millwork phase of a project.
We at Vintage Millwork Corp. of Dracut, Massachusetts invite you to join a growing list of fine homebuilders and remodelers who choose our millwork professionals and craftsmen for a wide range of interior millwork products.